Financial Relief for the CACFP Community Needed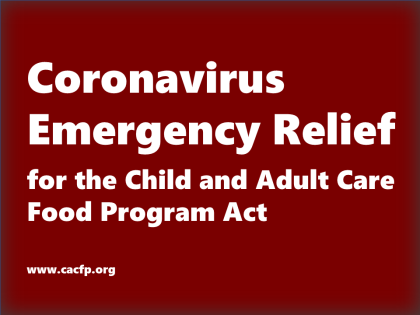 On May 12, 2020, Representative David Trone (D-MD) proposed legislation, now included in The Heroes Act and passed by the House on May 15, 2020, that would provide financial relief for the CACFP Community including child care providers, centers, afterschool programs, emergency shelters, and sponsoring organizations.

Today, we ask that you send a message to the Senate and the White House asking for their support of these provisions.
1. Enter your zip code.
2. Add your contact information and submit!
First, Enter Your Zip Code